Commander Cool 2 is a four player local coop retro-styled adventure that is destined to be one of coolest game in 2015!
IT WILL BE FUN THEY SAID, PLAY CO-OP WITH FRIENDS! And they were right! You need not travel through time alone to find the scoundrel who took off with the time traveling technology! Play in local co-op with up to 4 friends as you battle death dealers dinosaurs!
Time Travel Time travel is the order of the day for Commander Cool and yourself if you can handle the excitement!
When an evil genius, err…curious janitor, gets his hands on a time travel device in a secret lab, the scientist loses his mind and calls in Commander cool to use the rickety prototype in order to hunt down the thief through the stone age.
Weapons? You say… But of course! And many of them!
You will be issued up to 9 crazy weapons of doom and destruction as you adventure through the dangerous eras of the stone age. Use weapons like RS-182 Rainbow Spitting Unicorn and the formidable VW-21.2 Volcano Weapon to annihilate all threats!


Retro-inspired 2D arcade platformer
Hand-drawn characters
Awesome graphics in HD
Local coop-mode with up to 4 players (desktop & selected consoles)
9 crazy weapons
10+ Skins
3 different time ages (stoneage, pirates, future)
Over 30 challenging levels
Custom maps
Super easy and precise controls supporting controllers, keyboard and touch input
Loads of fun jump 'n run action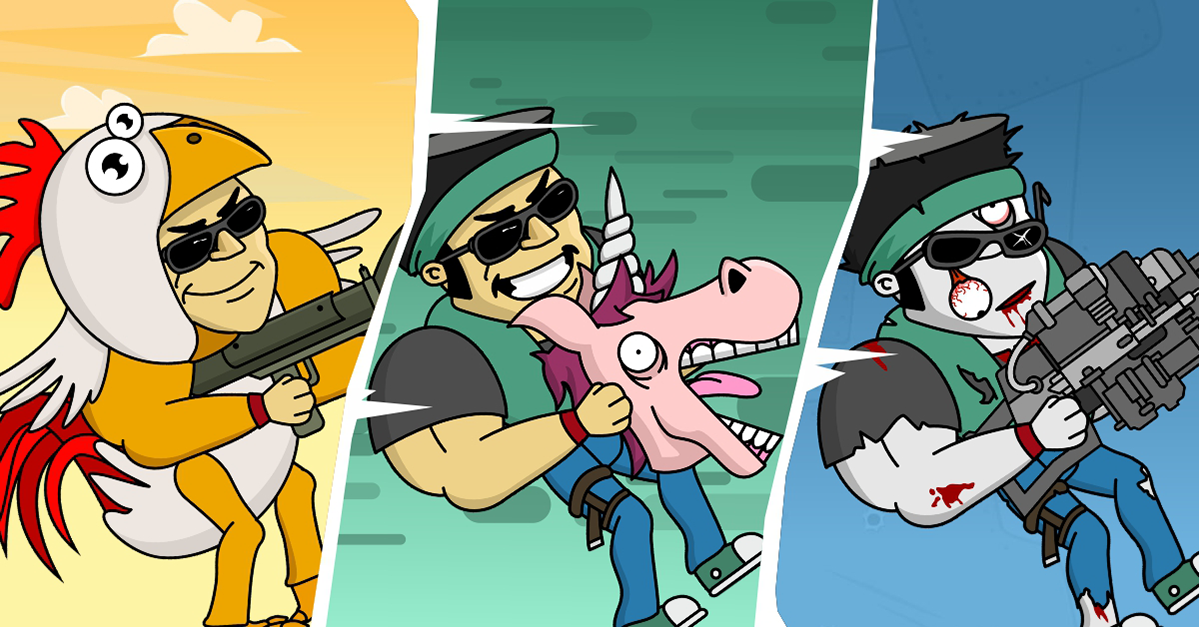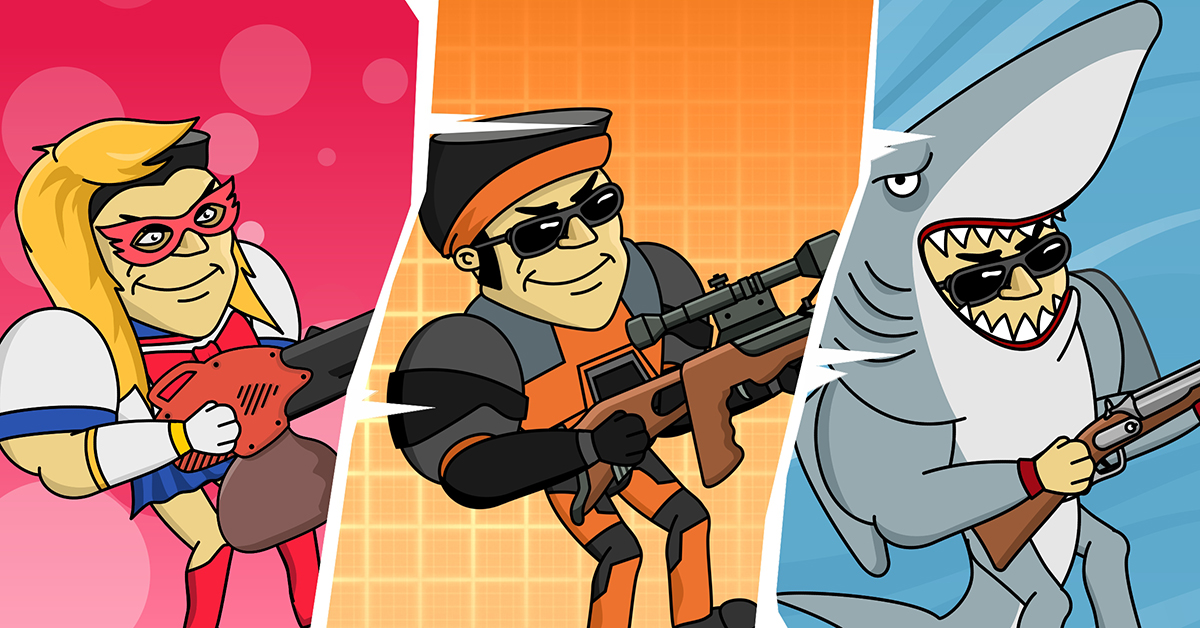 #




Coop / Multiplayer
Coop levels (local 1-4 player mode)
Custom Maps
With the desktop version everyone has the opportunity to create their own maps and edit existing ones. With the free mapeditor Tiled, everyone can set their imagination free!
Missions
Every level offers 3 different and exciting missions:
Be like a ninja and don't get hit.
Be all Rambo-like and kill all enemies
Jump through the levels like an assasin
Are you quicker than Flash?
Available for
Windows
Mac OS X
Linux
Android
iOS
Controls
Play as you like! Feel comfortable to use your keyboard or controller.
Or get yourself the mobile version and play on the go!
We support the following controllers:
Xbox 360 controller on Windows, Mac, Linux, Android and OUYA.
Xbox One controller on Windows (with this driver).
Playstation 3 controller on Windows, Mac, Linux and OUYA.
Playstation 4 controller on Windows, Mac, Linux and Android.
Playstation Vita PSM.
Apple MFi controller on iOS 7 and above.
OUYA controller on OUYA, Windows and Linux.
Amazon Fire Game controller and remote on Amazon Fire TV
Logitech F310 on Windows, Mac, Linux and OUYA.
Logitech F710 on Windows and Mac.
Logitech Dual Action on Windows and Mac.
Logitech RumblePad 2 on Mac.
Moga Pro on Windows, Mac, Linux and OUYA.
Mad Catz FPS Pro on Mac.
Speedlink Strike on Windows and Mac.
Samsung GP20 on Android.
Executioner X on Window and Mac.
SteelSeries Free on Windows, Mac, Linux and OUYA.
Playstation 2 controller on Windows (with adapter)
GameStick support.
A variety of Xbox 360 clones are supported.